Lovely Gifts To Remember Loved Ones & Special Times
We understand the importance of special keepsakes to remember a significant person in your life and any occasion, place or moment you shared with them. We have sentimental bereavement gifts, lovely remembrance ideas and practical yet thoughtful items for funerals and gravesides. 
We hope you find what you are looking for in our specially selected collections of keepsake gifts and that they may bring you, your friends and family comfort and memories of great times with loved ones.
Do you need your order shipping outside of the UK?
If you need to ship your order to the EU, America or Australia please visit our Etsy store to complete your purchase.

Visit Our Etsy Store by clicking here
Bereavement Gift Ideas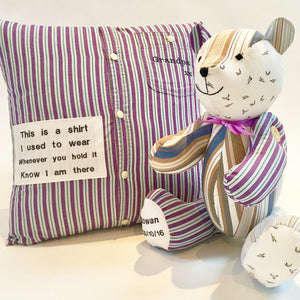 Clothing Memory Keepsakes
Clothing memory keepsakes made from a garment worn by a loved one is a lovely way to feel close to someone we miss. When a loved one passes away, sometimes we want nothing more than to hold them one more time.   
Shop
Keepsake Memory Boxes
Keep memories of a lost loved one safe in a personalised keepsake memory box. Store clothing, photographs, mementos, jewellery, anything that you treasure as a reminder of someone you have sadly lost.
Shop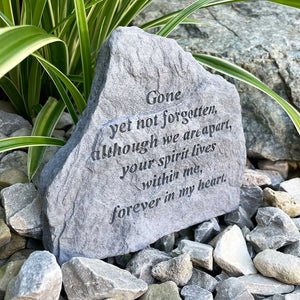 Outdoor Memorials
Remembering someone we have lost in our garden is a touching tribute to a lost loved one. We have a selection of thoughtful personalised memorials that will keep their memory close to home.
Shop